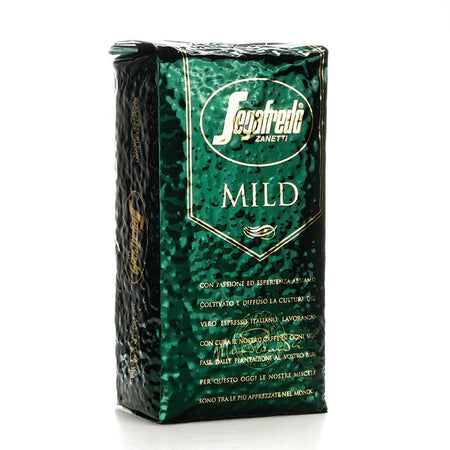 A roasted blend of washed Arabica and Robusta beans with soft fruity notes and a balanced velvety mouthfeel. Never harsh or bitter.
Each bag contains 2.2 lbs.
Great Coffee
My order was promptly shipped after my order was placed. Keep up the great work!
Best coffee that I've ever had!
It's rich and smooth with medium flavor.
The best coffee in town is Segafredo Zanetti Mild Espresso
The first time my friend served this coffee, I fall in love with its aroma and flavor, I never brew others coffee. I strongly recommended this coffee. Thank you Segafredo for serving me almost 5 years.
Amazing coffee
I have been experimenting with various brands of whole bean coffee and Segafredo Zanetti Mild is our go to coffee of all time. My wife who does not appreciate coffee will actually comment when i change the beans to another brand. She always tells me to go back to the Mild... Its the best
Great coffee
RealItalian coffee can taste how great it is