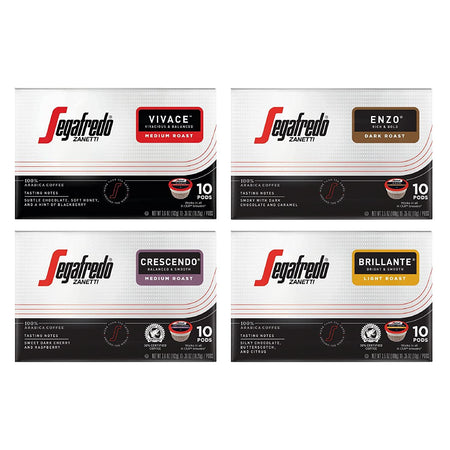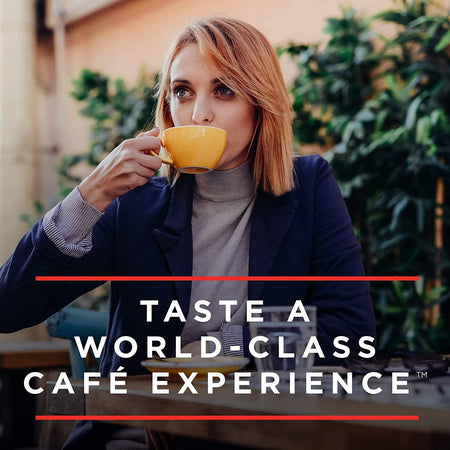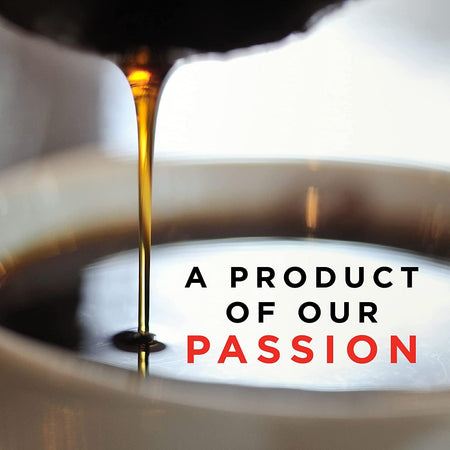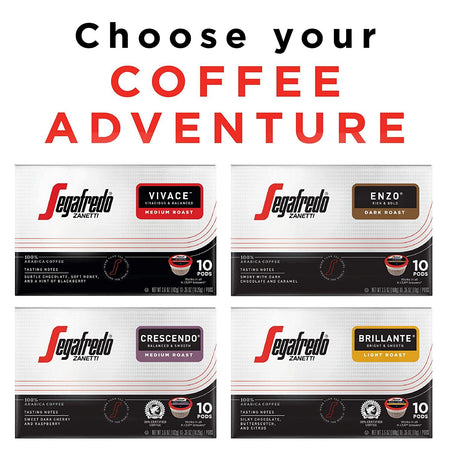 SINGLE SERVE COFFEE PODS – Segafredo Zanetti Single Serve Coffee Pods have an easy-flow design that allows you to enjoy more coffee aroma and richer flavor every time you brew. It also uses less plastic, making it a smarter choice for the environment.

VARIETY PACK – Includes all four of our blends - Brillante

™

, Vivace

™, Crescendo™, and Enzo™.  Find your favorite!

EXPERTLY CRAFTED QUALITY – Region, climate, and soil affect the unique flavor characteristics of our select coffee beans. Segafredo Zanetti beans are blended and roasted with the utmost care to create this world-class taste.

KEURIG COMPATIBLE – Now you can create your own personal café experience at home with these single-serve coffee pods that work in all K-Cup brewers*.

A PRODUCT OF OUR PASSION – From farm to cup, we meticulously craft extraordinary coffee that is served today in hundreds of Segafredo Zanetti cafés and preferred by professional baristas in thousands of restaurants and cafés globally.
Torn
My wife and I have enjoyed Segafredo coffee at several locations around town and were happy to find K-cups for home brewing. We ordered the variety pack to determine which roast we liked the best. The verdict? All of them. We ultimately decided on Vivace and Crescendo as our morning brews but it was a really tough choice.
It's very unlikely for us to enjoy lighter roasts as we gravitate to darker roasts usually, but even the Brillante was a great cup of coffee. Every roast is extremely smooth with no bitterness and excellent tasting notes.
Some concerns
I was not expecting the kpods to be constructed as they were. I experienced stomach indigestion after consuming coffee. I am sure it works for others, but I am disappointed and will not reorder.
Single Serve Pods - Variety Pack, 40ct